Ed Bartram (Estate)
I have worked every summer for over fifty years in or near my Bartram Island studio, taking inspiration from the banded gneisses and migmatites of Georgian Bay's Thirty Thousand Islands. My prints and paintings are not just of rocks and islands but are a testament to the primordial forces that created the nucleus of the continent, the Canadian Shield. My work interprets the forces of nature as revealed on these Precambrian surfaces, made visible by the cleansing and polishing power of ice and water.
ED BARTRAM (1938 - 2019) was born in London, Ontario.
One of Canada's foremost painters and printmakers, Bartram received a B.A. from the University of Western Ontario and an M.A. in Fine Arts from the University of Toronto. Bartram was Printmaking Instructor at Central Technical School, Toronto (1971-1986) and Intaglio Instructor at The Ontario College of Art, Toronto (1985-2003).
Ed Bartram's work can be found in numerous public, corporate and private collections in North America, Europe and Asia including: Art Gallery of Hamilton; Art Gallery of Ontario; Museum London; Tom Thomson Art Gallery, Owen Sound; Ernst and Young; Four Seasons Hotels; Fuji Bank, Japan; George Weston Ltd.; London Life Insurance; RBC Financial Group; Scotiabank; Sears Collection, Chicago and T.D. Financial.
Bartram's work has been exhibited extensively including a 20 year retrospective in 2001 at the Justina Barnicke Gallery, Hart House, University of Toronto and a solo exhibition "The Eye Within" at the McMichael Canadian Art Collection in 2009.
Ed Bartram has been represented by Mira Godard Gallery for over 40 years.
Books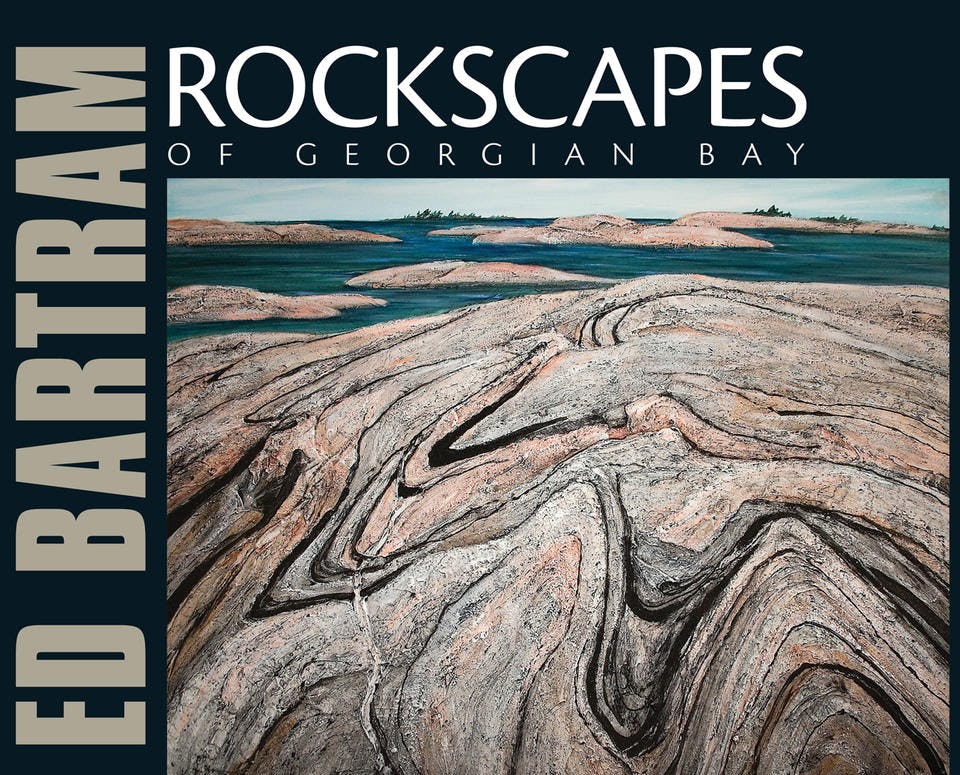 Ed Bartram discusses his art and relationship to Georgian Bay. Since the early 1970s Bartram has created a series of prints, paintings and photographs reflecting the land and rocks and his connection to the Precambrian Shield
Articles
For additional works, please contact the gallery.