Christopher Pratt
I have always had a sense that there is an immense presence in ordinariness. This ordinariness is not a celebration of the sordid or the tawdry or the trite: it celebrates the non-exotic, the anti-picturesque. Conceptually, it is totally North American: it is Hopper's hotel rooms and Hemingway's descriptions of Nick Adams and Alex Colville's cows. It is that substrate of self-consciousness and insecurity that troubles the surface bravado of Walt Whitman's poetry; it is Grant Wood's innocence in offering "American Gothic" up to ridicule. It is why Mary Cassatt ought not to have gone to Paris and why Georgia O'Keefe and Emily Carr did better staying home. It is the difference in the albeit mannered peopling of paintings by Thomas Hart Benton and the peasants in the work of Jean Francois Millet - who still never owed much to Maccicio. It is Shaker furniture, but it is never puritanical. It is the dignity of things that have nothing going for them beyond the fact of their existence. It is an ordinariness saturated with democracy, with potential, like the hum you hear in a length of rope stretched to its limit, just before it breaks.
The paintings of CHRISTOPHER PRATT (b.1935) are notable for their lucidity, their minimalism—which often verges on abstraction—and their profound sense of place. The rooms, buildings, and landscapes that he depicts have an undeniable presence; a sense of specificity imbued with meaning. Yet for all that clarity, the paintings and prints are not, as Jeffrey Spalding observed in the book accompanying Pratt's 2005 retrospective exhibition at the National Gallery of Canada, representations, but images. That is, Pratt does not depict actual places, he invents them out of his memory and reveries. As Pratt told the National Gallery of Canada's Barbara Dytnerska, "most of the interiors I've painted 'remember' incidents in my life in terms of where they happened. The 'place' seems to package, almost encapsulate, the event, to preserve its essence." A painting such as My Rooms (1995), with its seemingly vast space—for all that it is contained within the rigorous geometry of floorboards, wainscoting, louvered doors, and the light and shadows from window panes—epitomizes the way that memory compresses time and makes space near infinite. Pratt depicts not how the corridors of his rooms appear, but expresses their essence. Exteriors, too, play their role in preserving the essential qualities of Pratt's dreaming memory. Such dreams can contain worlds, as evidenced by works such as Breakwater (1976), Night on the Verandah (1986) or Asarco Abstract #1 (2019). Such places have power because, despite their apparent simplicity, they are rich in poetry and complexity.
Books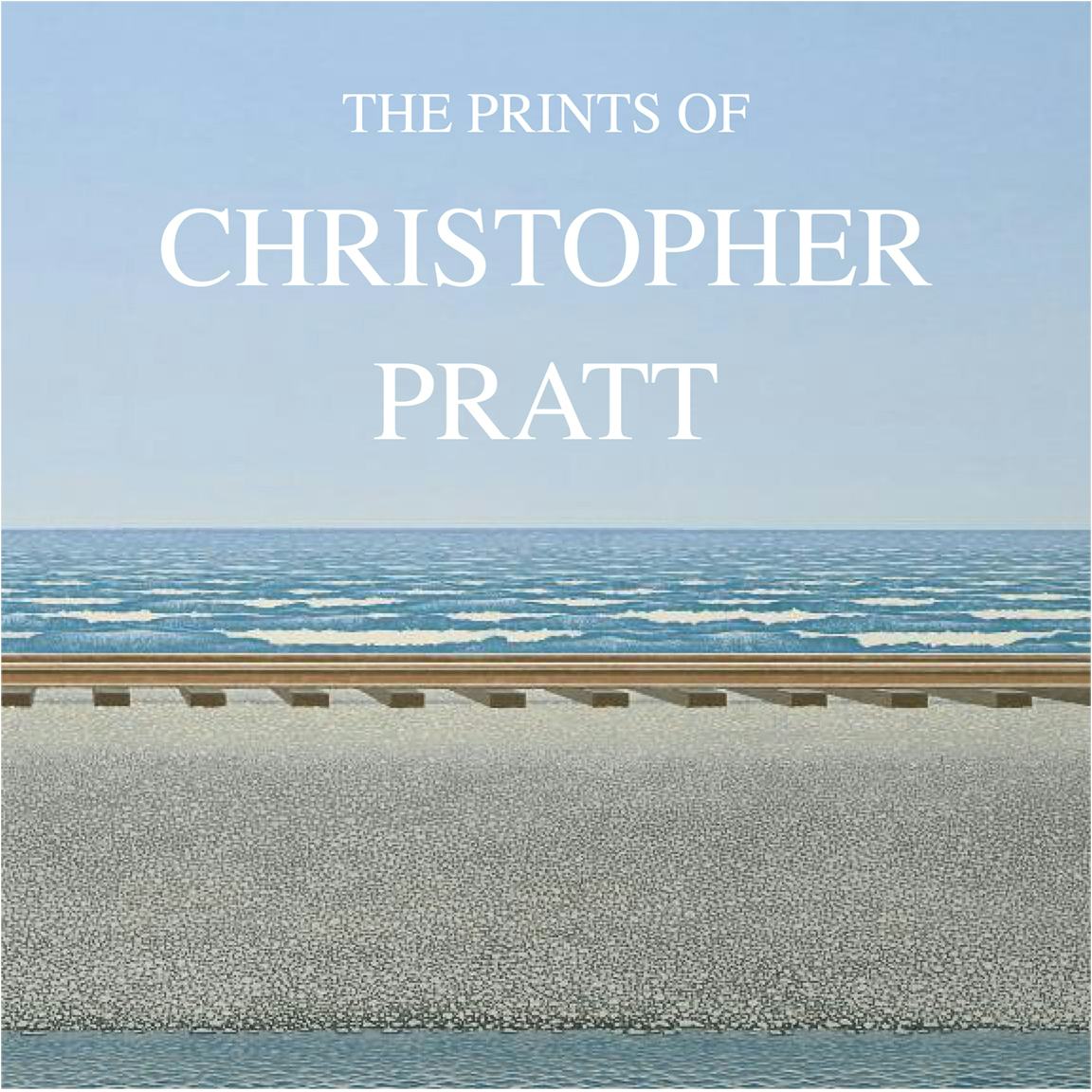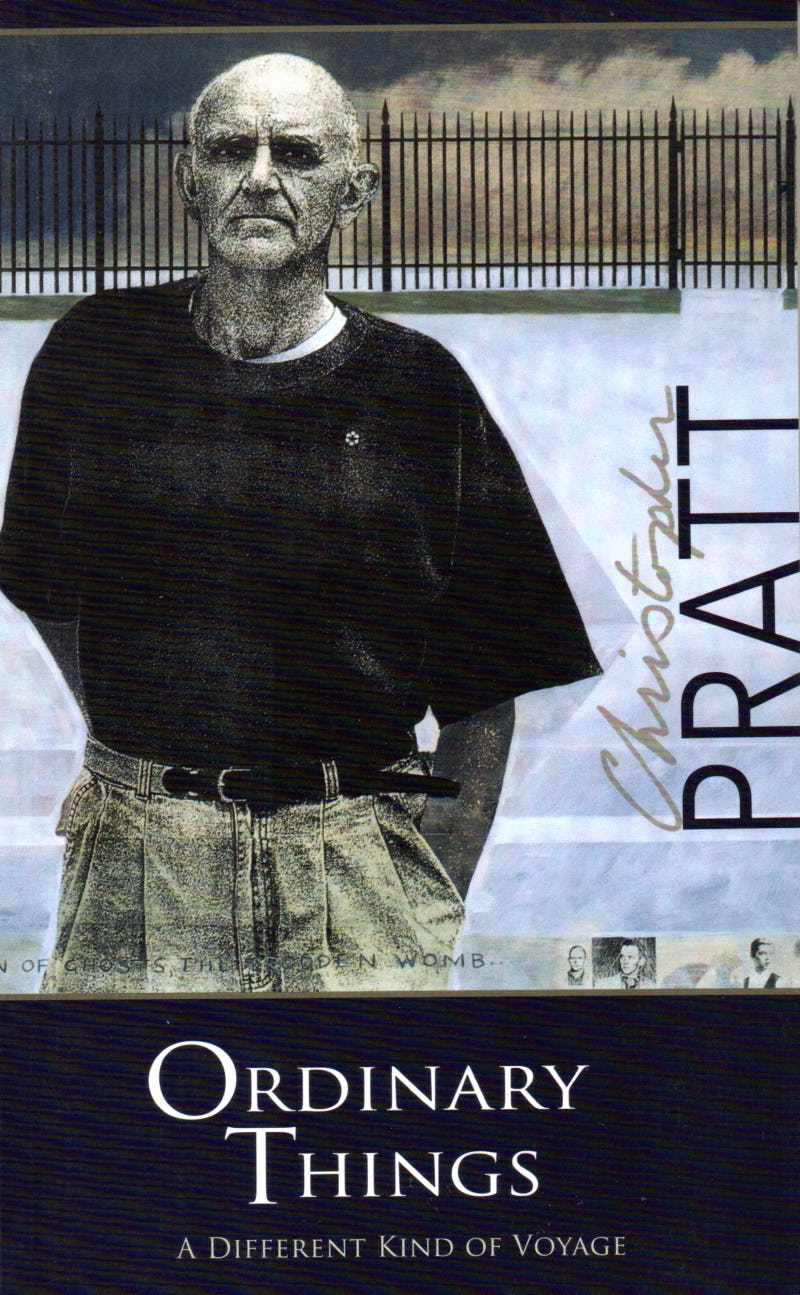 The book paints with words an evocative self-portrait of renowned Canadian artist Christopher Pratt through his insightful, thought-provoking, and sometimes humorous journal entries from the 1950s to 2007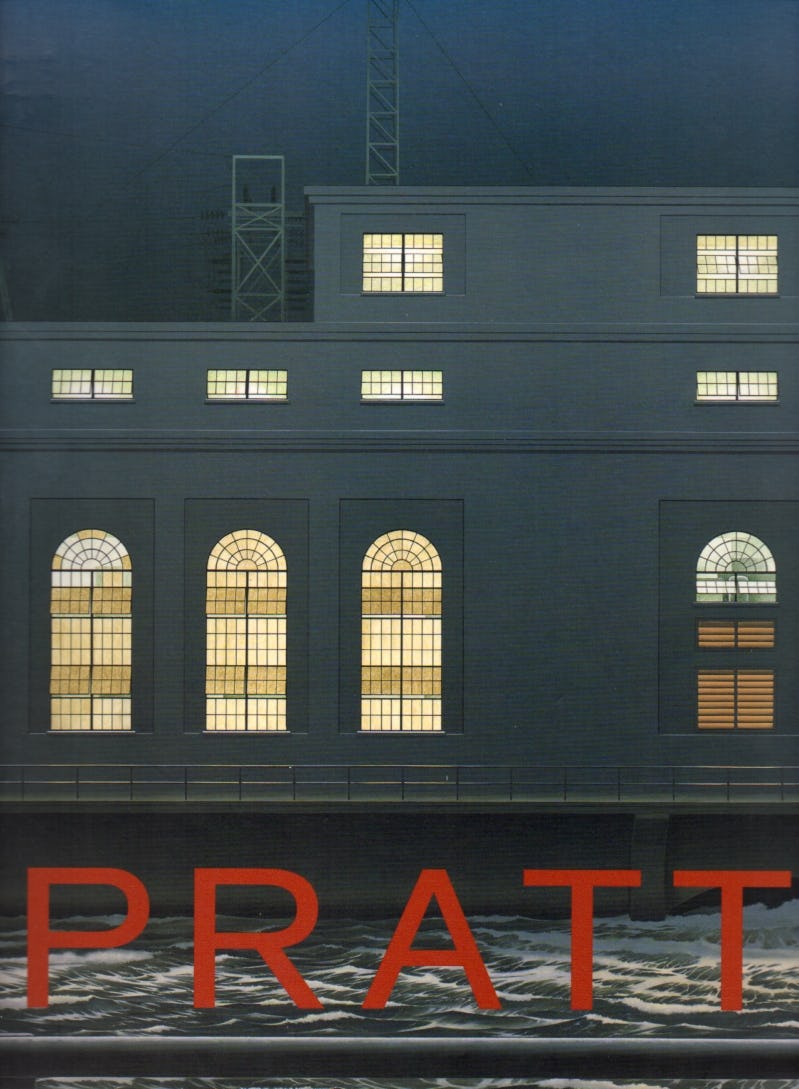 The catalogue accompanied the 30th Anniversary exhibition of Christopher Pratt at Mira Godard Gallery.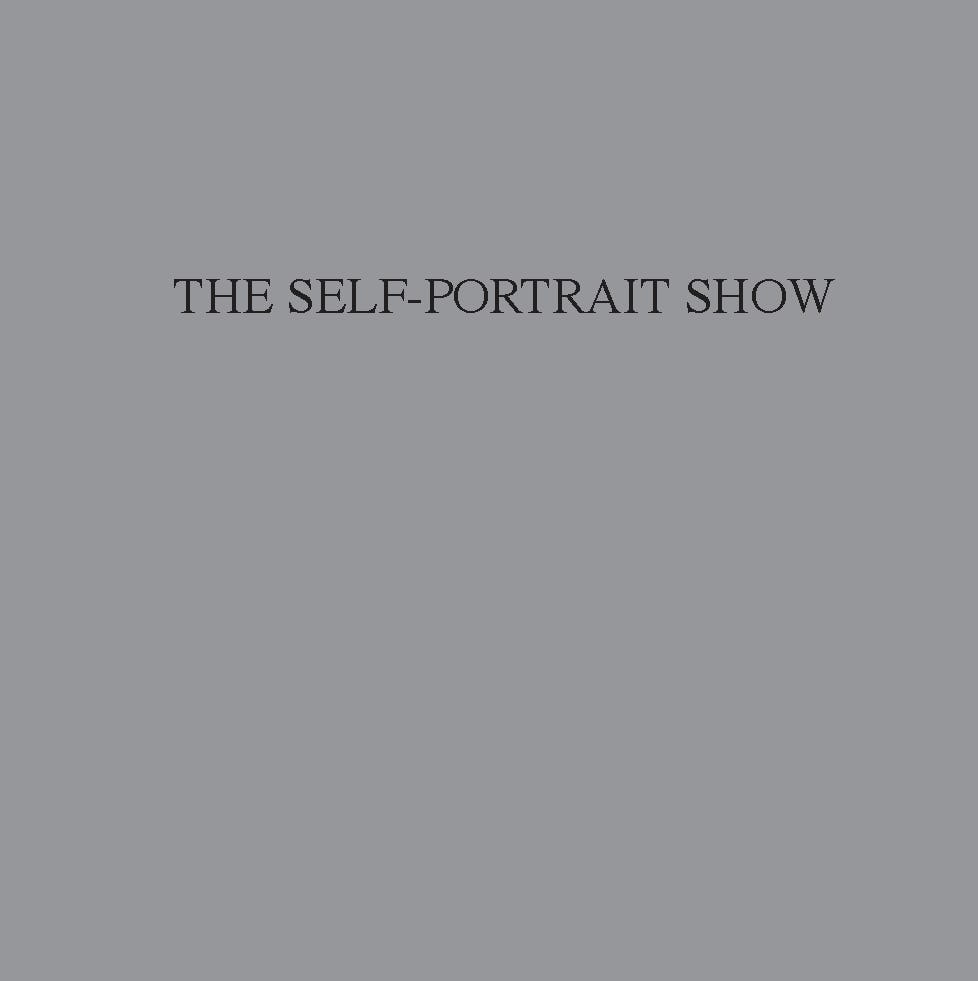 In 2012, Mira Godard Gallery celebrated its fiftieth anniversary with The Self-Portrait Show, a show exhibiting the works of sixteen gallery artists - Simon Andrew, Victor Cicansky, Lindee Climo, Alex Colville, Joe Fafard, Colin Fraser, Lucian Freud, Fabian Jean, Andrew Hemingway, Peter Krausz, David Milne, Christopher Pratt, Mary Pratt, Phil Richards, Jeremy Smith and Takao Tanabe. Essay by Dr. Eva Seidner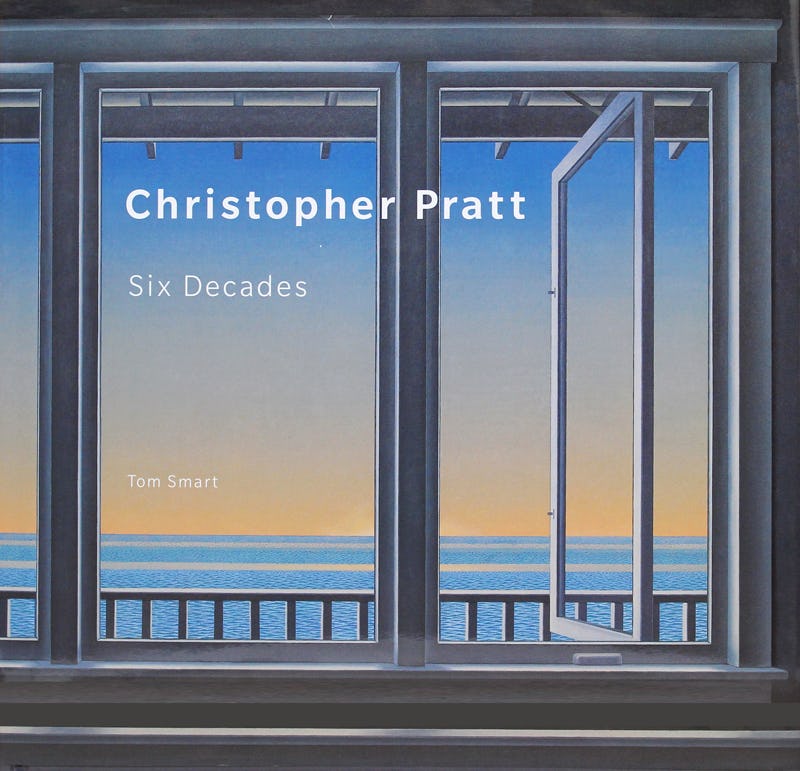 The book traces Pratt's development as a painter and printmaker from his first early watercolours through to the recent paintings. It features 140 works, beautifully reproduced, many of which have never been published.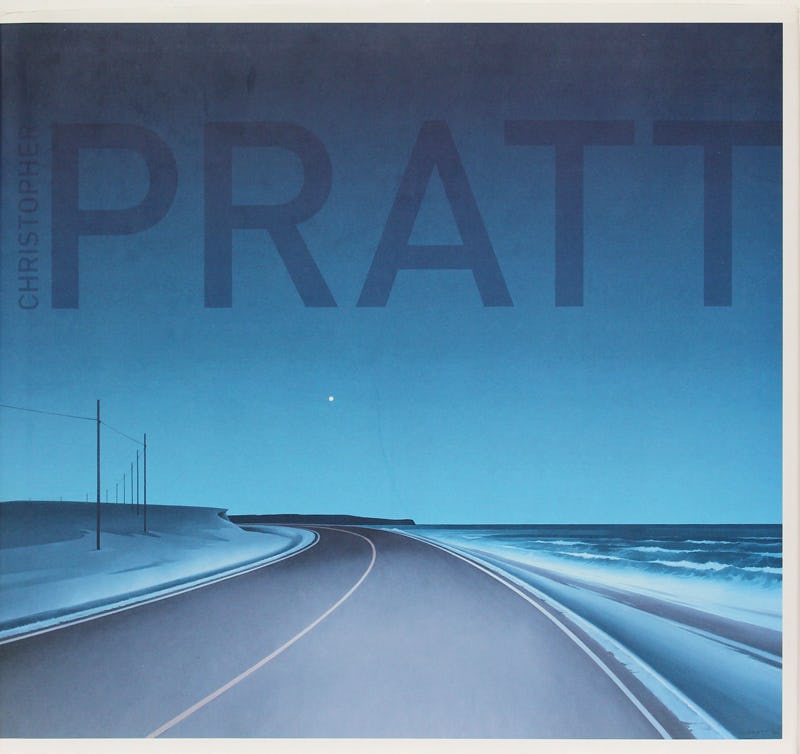 The catalogue accompanied Christopher Pratt's major exhibition of recent work honouring the artist's 70th birthday
Christopher Pratt journeys through the Newfoundland countryside, assimilating thoughts, memories and impressions that inspire his work. The excerpts have been selected by curator and writer Tom Smart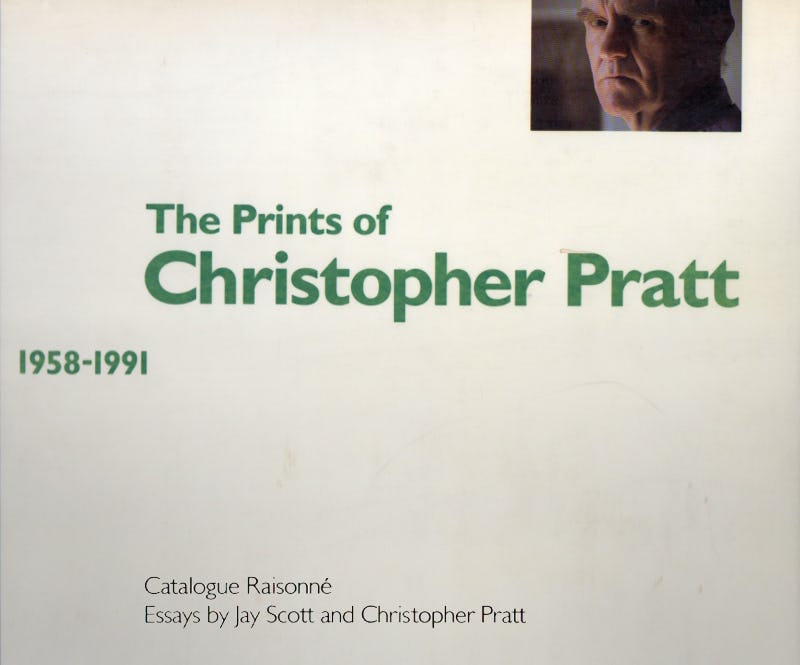 The catalogue raisonné illustrates over thirty years of Christopher Pratt's printmaking oeuvre.
Articles
For additional works, please contact the gallery.